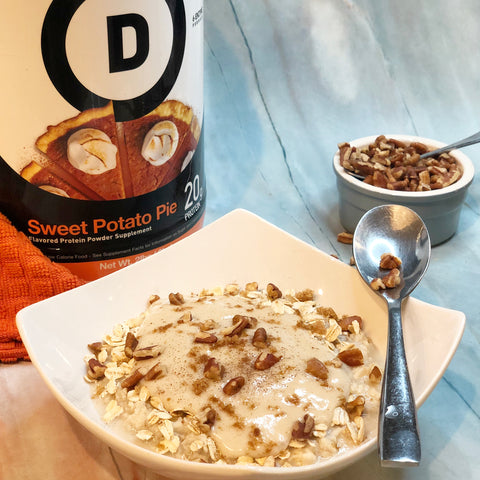 Sweet Potato Pie Proats (Protein Oatmeal)
INGREDIENTS
1 serving oats, prepared
¼ C water
Optional - Chopped pecans, brown sugar substitute, cinnamon
INSTRUCTIONS
Prepare oats as directed.  Mix water and Devotion Sweet Potato Pie until well combined and a pudding consistency.  Pour over oats and top with optional toppings, if desired!
PRO TIP:  You can mix ANY of our protein powder supplements into a pudding with ¼-⅓  C water and optional FlexFlavors® to make an amazing pudding! 
Enjoy alone as a snack or top oats for a complete a meal as shown here!